10-28-05 (Fri)
I had a party @ Kaghn's house
獅子座の月運コメント
運気は穏やかで、いろいろなことに興味や関心がどんどん広がっていく時期です。興味や趣向がちょっと変化する場合もあるでしょう。これまでと違ったライフスタイルに挑戦していくことも開運のポイントになりそうです。開拓精神を抱きつつ未知の分野を切り開いていくのもよいでしょう。人脈が功を奏してスムーズに物事が進展していくでしょう。ただし、人前で見栄を張ったり大げさなことを言ったりすると、ツキを落とすので要注意です。できるだけソフトで穏和な一面を発揮しましょう。
kyou no MSN no uranai...
masani sonotouri tte kanji...
Uranaizukiwa komarune- demo atatterunndamon!! challenge shinakya!!!Ochitsuitara bacchishi ippai koshin surukara
mattete!!! mail de hayaku tteiuhito ga ooiwaaaa.
10-15-05 (Sat)
Bus trip to NYC
We got on our bus at 5:30am and took a looooong drive.
I took about 3 and half hour to go to the NYC. Actually it was not long drive. Because we talked a looot looot loooot!!
We love chatting!
Anyway,
At first, our group went to the "GROUND ZERO". There used to be the twin towers. It wade me kind of sad. but i couldn't believe there were the Twin Towers used to be. And then we ate a very thick pizza and went to the""STATUE OF LIBERTY" We took a ferry to go to the iland which the statue build. The view of Manhattan was so pretty!! There are also historic building so i like there.
I was shoked about the face of the statue. It was ....... I can show you its pic. It was not Lady's face....
And then, we went to "TIMES SQUARE"!!!!! OMG! It is the cooolest place!
I love TIMES SQUARE! I saw the famous Macdonald, too. lOl
They makes us be.....lol
BTW, I don't like the NYC's Subway. It's kind of scary.
BUt i like Japanese subwayvvvv
Hibiya-sen♪♪
Ohhh! I also saw a Japanese store near from the 5th avenue!
I bought a some japanese sweets.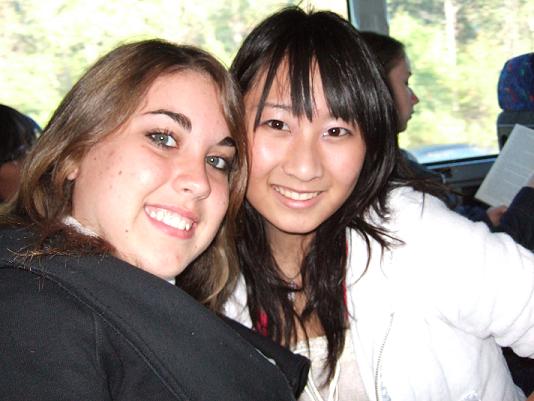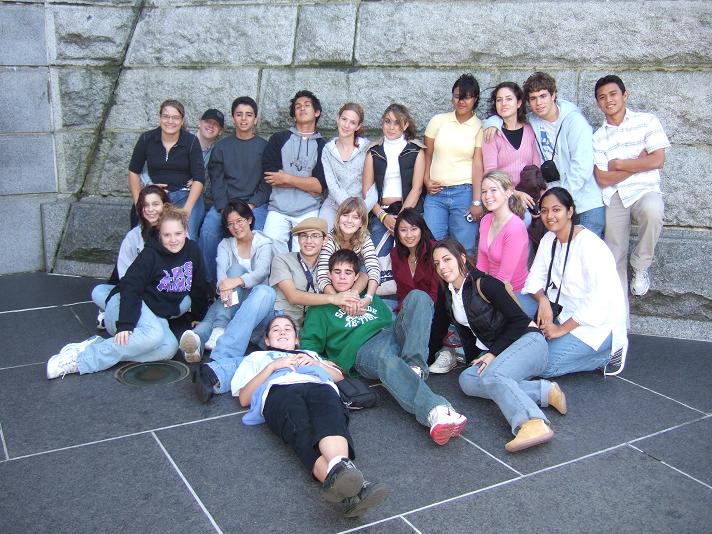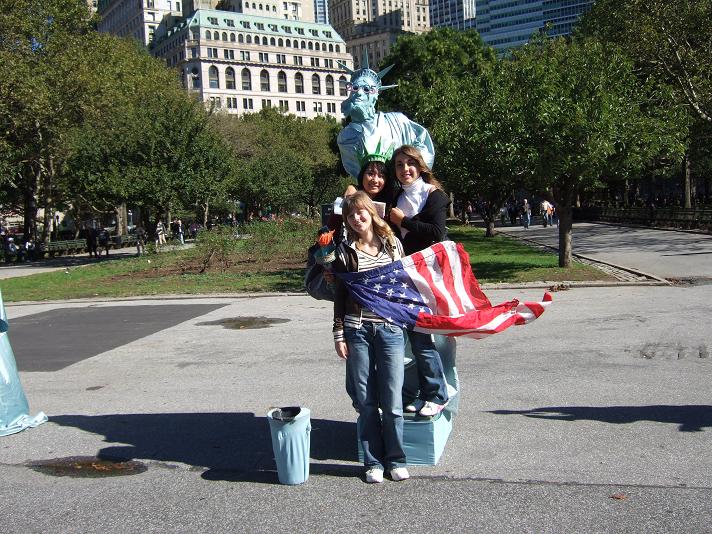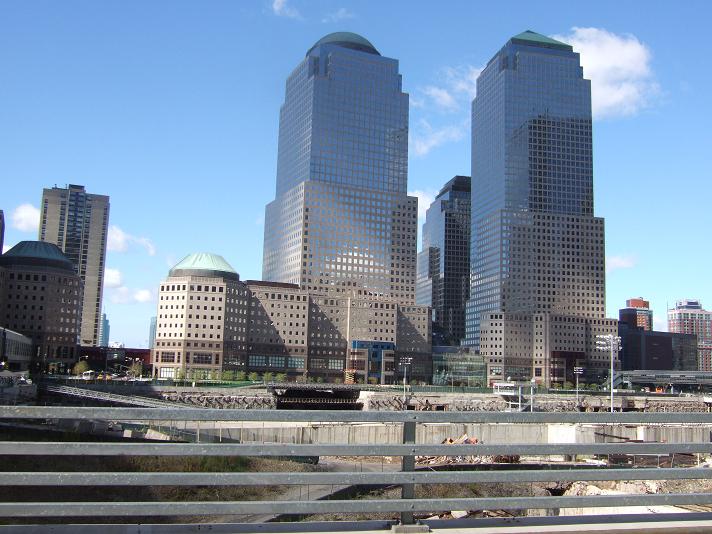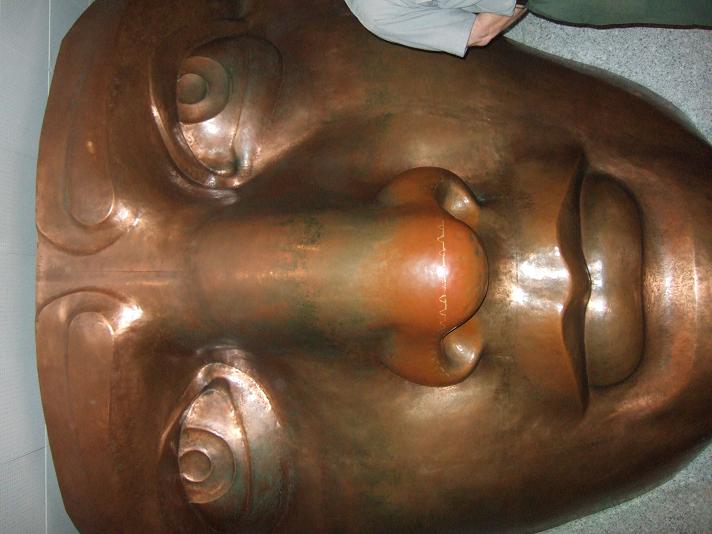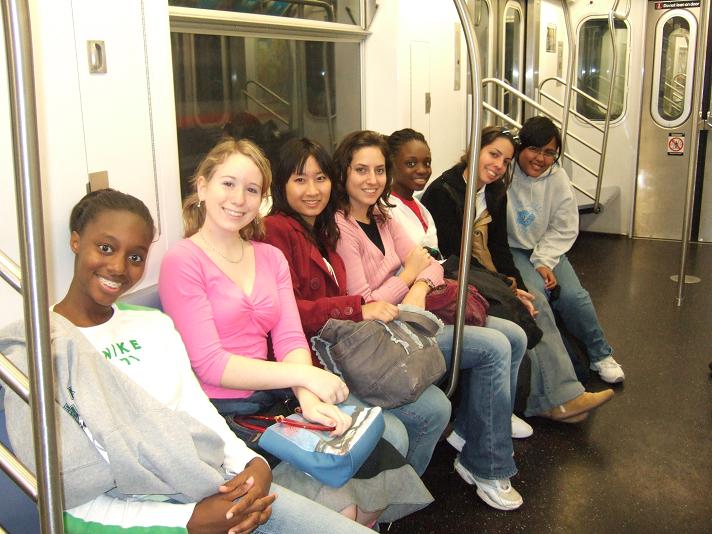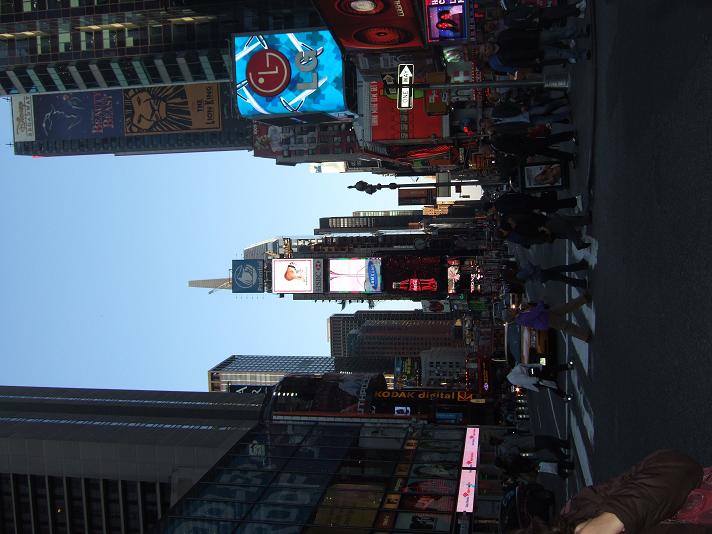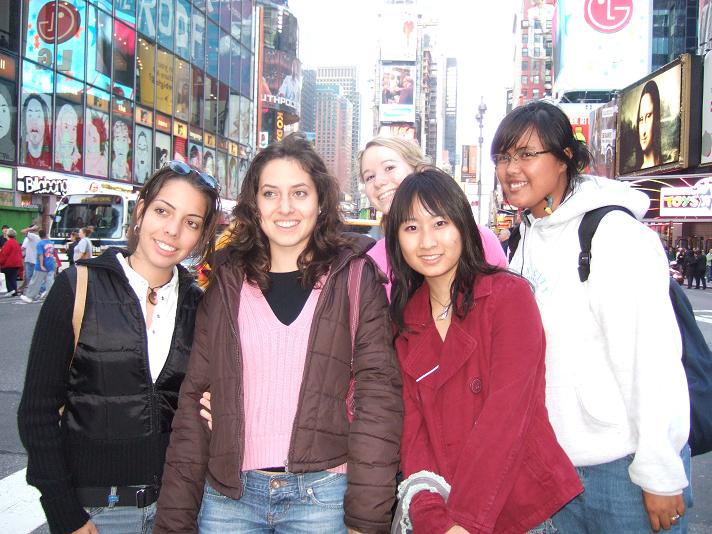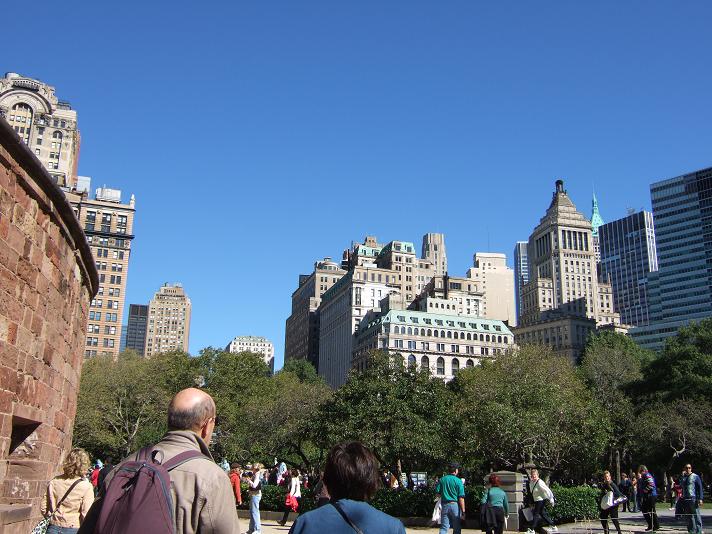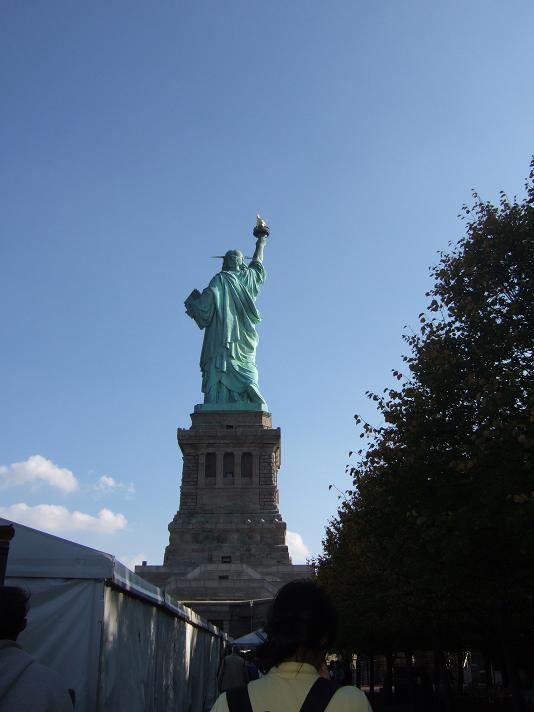 10-13-05(Thu)
Whashington DC
Heeeey!! I'm so sorry that i havn't write here long time.
I've been very busy!!
BTW,I went to WHASHINGTON D.C. with AFS.
It was soo pretty! I love Whasington!
I thought there were many buildings. but there were not so much.
But there were some historic building like the old post office and they were so pretty.
We had a tour of the WHITE HOUSE. We thought the White house is big or huge building, but actually it was small. so we were disappointed a little bit.
Actually we walk around some places. But i don't write about it because i wanna write about other staff!!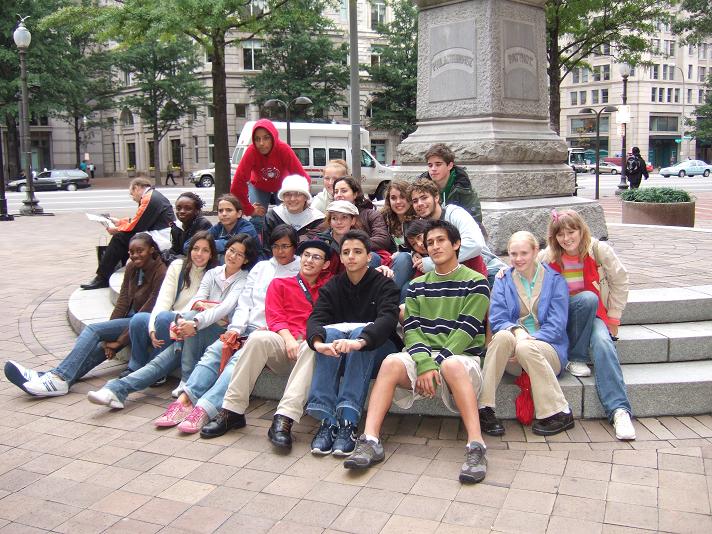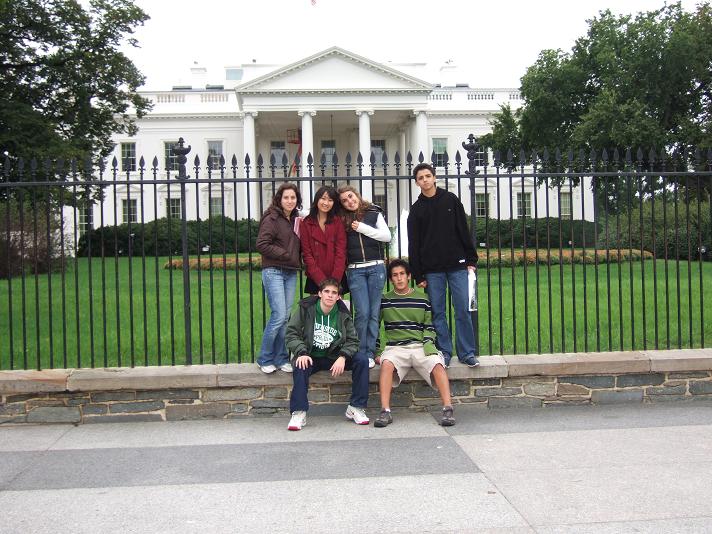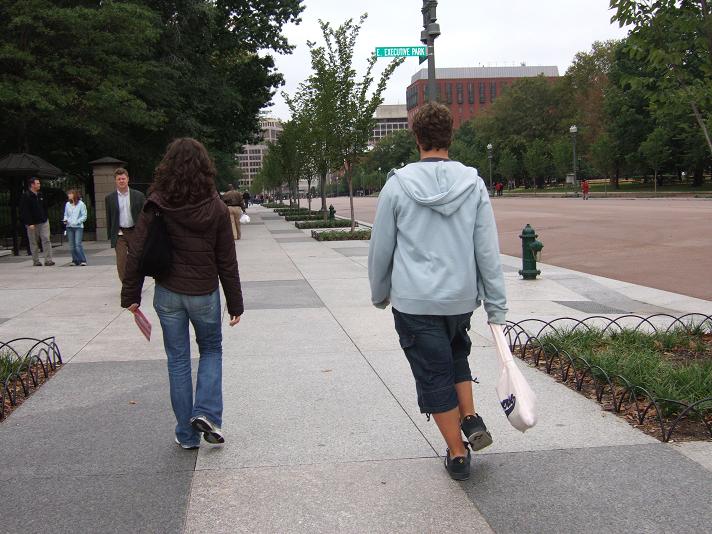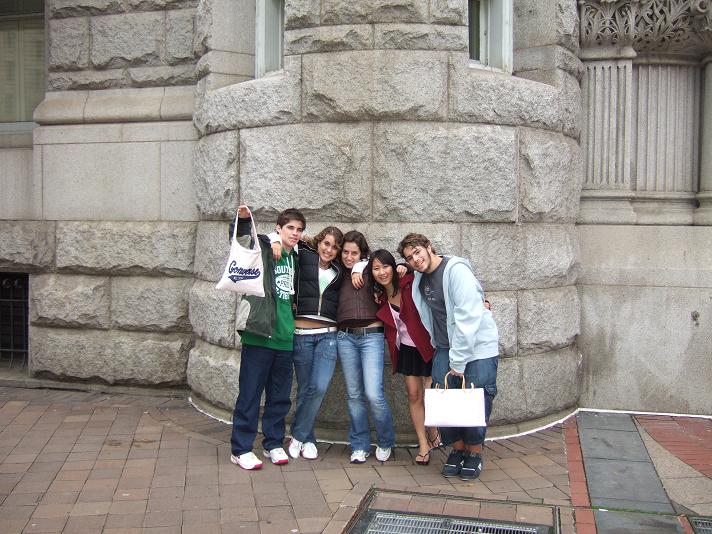 Oct.11 (Tue)
I will die.... I have to write a college essay and study for the English vocabulary test due Friday.... I already have done the college essay thought.
I went to K-mart with Victoria today. I bought some school suplies.
Today was B day. I had US his!! This class is one of my favorite class!!
Do you wanna know my favorite classes??
Environmental Science(pd.1)
English12(pd3)
Dance(4A)
US his.(4B)
sonnano do-demo ii yo tte kanji dakedo...(wara
Anyway, Can you believe that my school starts at 7:25!?
I'm dying during the 1 st pd... It is too bad to sleep during the classes!
I think Mari can't go to American school.(lol)
Hey Mari, I miss u!!!!
Oct.1 (Sat.)
Hai!!
What's up??? I'm doing ok:D
As u know. I had homecoming on Sat. It was amazing!!
I'd bought a dress at the mall for homecoming. I was soo excited to buy dress. Let me describe my first dressvvvvvv
It is black.( I'd looked for black and simple one.) It has a ribbon at the front and 3 or 4 frills. It is not gorgeous, but it is pretty, i think.
My sister's is very gorgeous.
Our nails were perfect by the proffesional!
I danced enoght to be tired:Plol After the dance, we went to friend's house and stayed over. She has hot tub!! Isn't it kewl??
I fell sleep easily.
Sep.30 (Fri.)
Today is a colour day. Freshmans' are Gray, Sophmores' are white, Juniors' are black and seniors' are red.
The students wore the clothes of each colour.
The each class had only 35 min. today and we had
Pep roll after the classes!!
It was sooooooooo fun. We gathered at the gym and had many funny and weird stuff. The students screamed and be crazy.
After achool, We watched the parade consisted of bands, Cars decorated...etc.. and went to the football game.